In order to choose a kit, in the upper menu, when you place the mouse on the KITS category, you can choose which type of kit you want according to the technique, fiber, level, type of garment and our bestseller.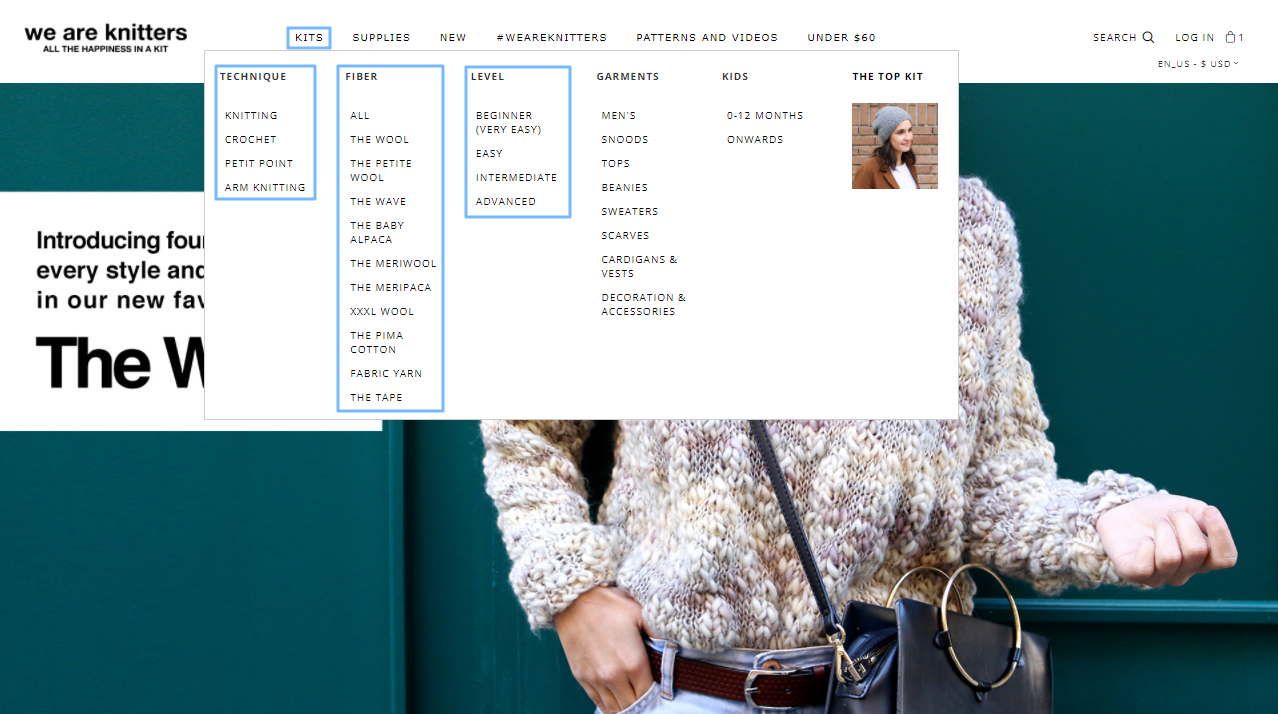 If you're a beginner, we recommend the "beginner" kits; little-by-little you can improve and progress on to "easy", "intermediate" and then "advanced" kits.
It's best to choose your kit according to your skill level. If you're an expert, you can make whatever you like; the sky's the limit!
Once you have selected the type of kit you want to see, use the "filters" button on the top right corner to precise your research according to the price, fiber, level of difficulty, type of garment, for whom, technique, and find exactly what you are looking for:
If you are looking only for skeins or needles, you can find them in the upper menu in the SUPPLIES category, where you can select the type of fiber, needles, packs of skeins and other products.