Shopping with WAK is easy!
In the upper part of our website you will find the menu, containing all of our categories and products.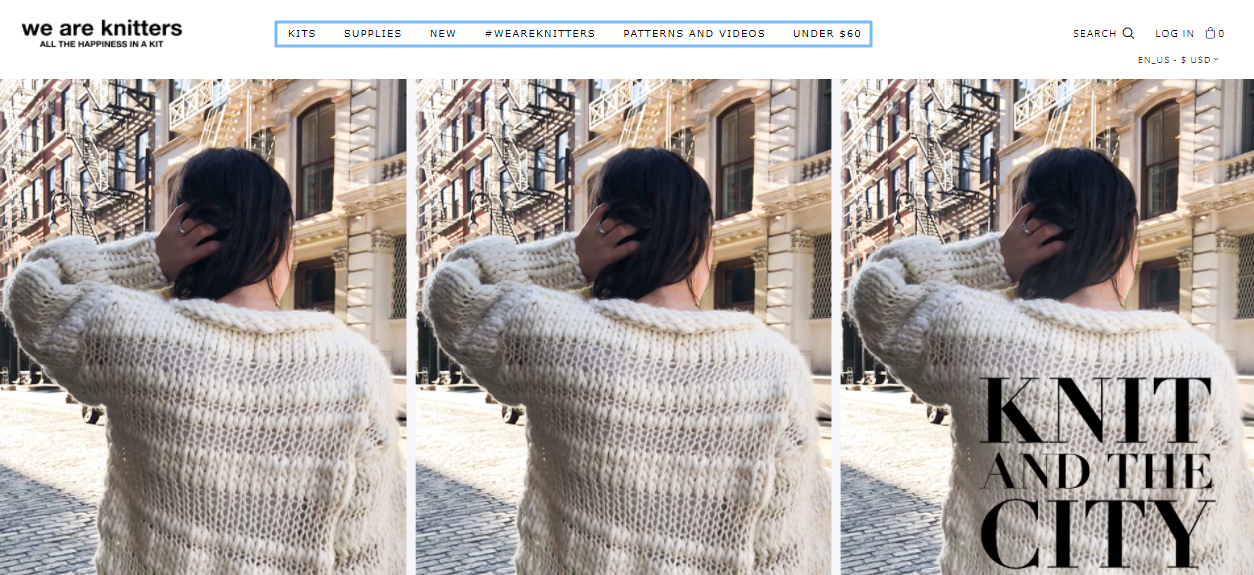 Choose your favorite products. You can filter by technique, type of fiber, knitting skills level, type of garment, etc. 
Once you select the product that you like best, click on it and you can see the product page. 
You can change the colors, pattern language, the type of needles and whether or not to include them for your pattern… And then you can add them to your cart.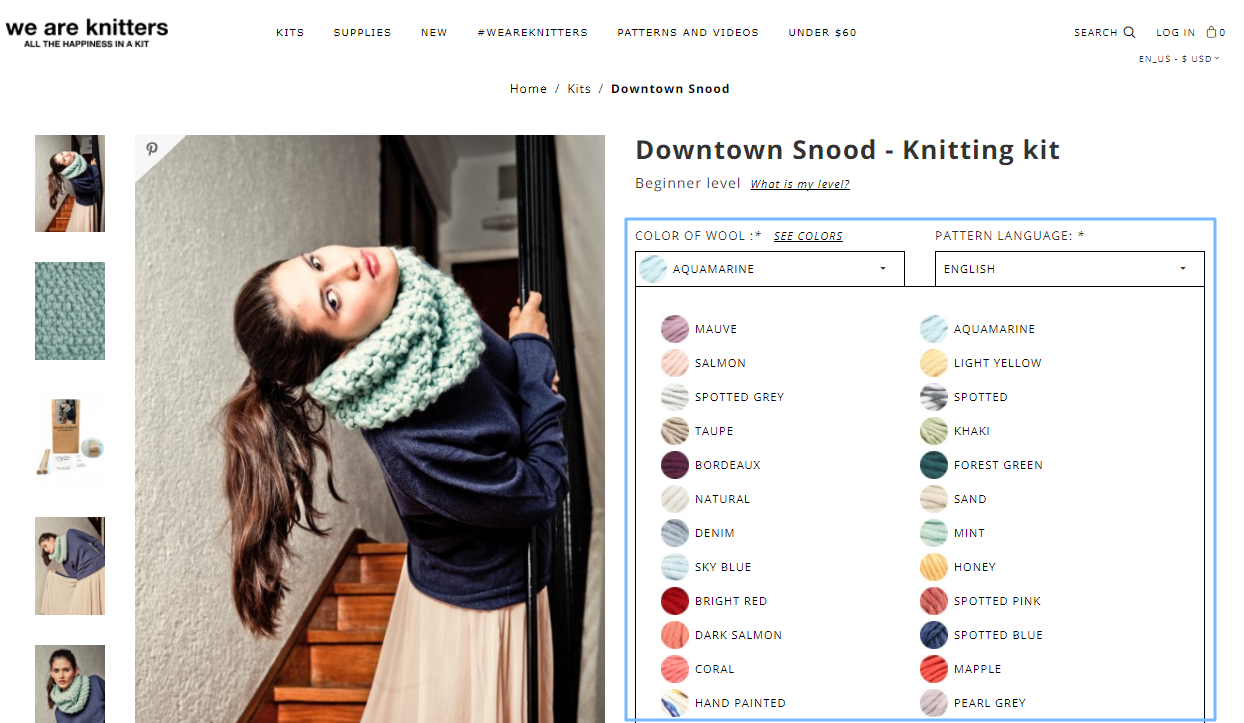 Once you have made your selection, you can click "add to cart", the black button on the bottom right. 
Once you have added all desired items to your card, you can complete the purchase by going to the shopping cart, on the top right you have direct access.
In your cart you can see a summary of the selected items. 
Should you have more than three items in your shopping cart, you can view them all by scrolling through the list, using the up and down arrows. You will also see the total number of items next to "CART".
At this point, if you have any discount code, please enter it in the field indicated below.
Once you have checked to make sure everything is correct, you can proceed to checkout by clicking on Continue.
If you are already registered as a customer (independent of a newsletter subscription!) you can log in on the left. Otherwise, click Continue on the right, in order to place your order as a guest or register as a new customer. 
In step 2 of the checkout you need to fill in your email, name and shipping address. We recommend that you create a user account, in order to have your addresses, invoices and orders under control.
In case you need an invoice, please confirm or modify the billing address as needed.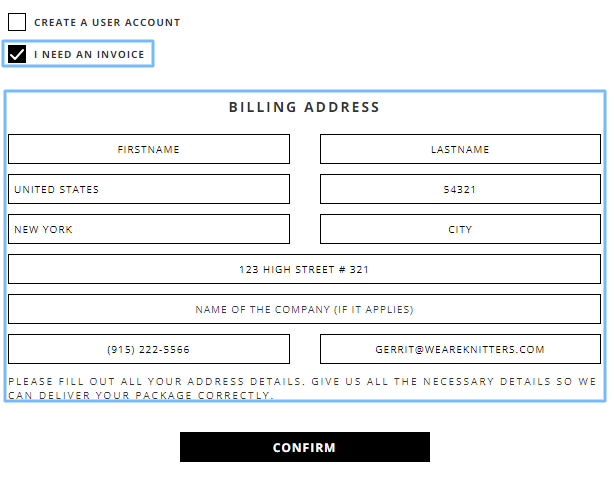 Once you have everything filled out, please click on "Confirm" on the bottom.
Next, select the shipping method.
If you have any gift card, please apply it here.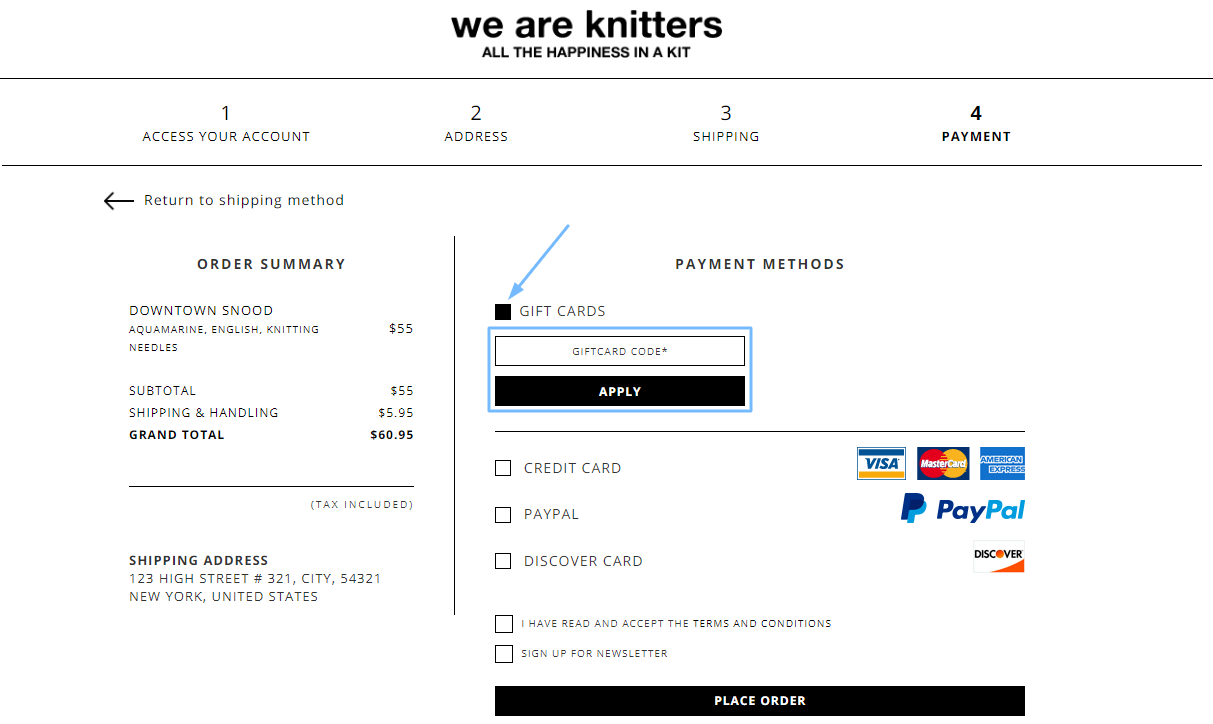 You can now select the payment method. 
Depending on the payment method, you will be redirected to the payment processor or PayPal.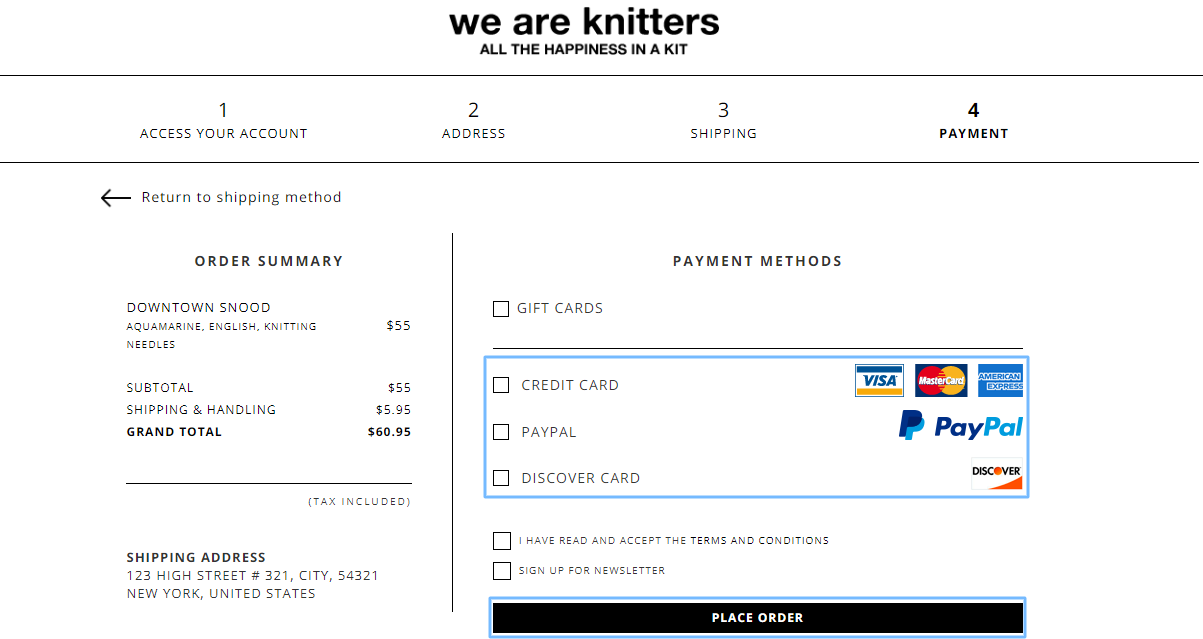 Click on Place Order, complete the payment process, and... done! ​😉 
Within minutes you will receive an e-mail with the confirmation of your order (if you don't see it, please check the Spam folder).