Shopping with WAK is easy!
At the top of our website you will find the Menu, containing all of our categories and products.
Choose your favorite products. You can change the colors, pattern language, whether or not to include needles for your pattern… And then you can add them to your cart.
In your "cart" write your destination and the delivery method you prefer; (standard or express). Enter your personal information: name, delivery address, payment method, etc.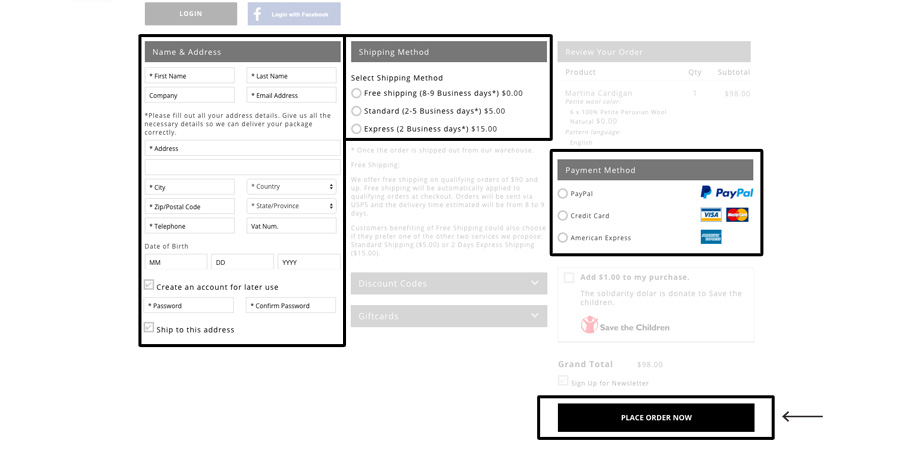 You don't have to have a registered account to place an order. When you click "Place order now" you will be asked for your credit card information. Finish the purchase and…voilá, you're done! ;)
You will receive a confirmation email a few minutes later.