The colors preselected in the kit are those of the sweater worn by the model in the photo.
But you can choose your favorite colors by clicking on the color circles.
To obtain a larger view of the colors, you only need to click on "See Colors"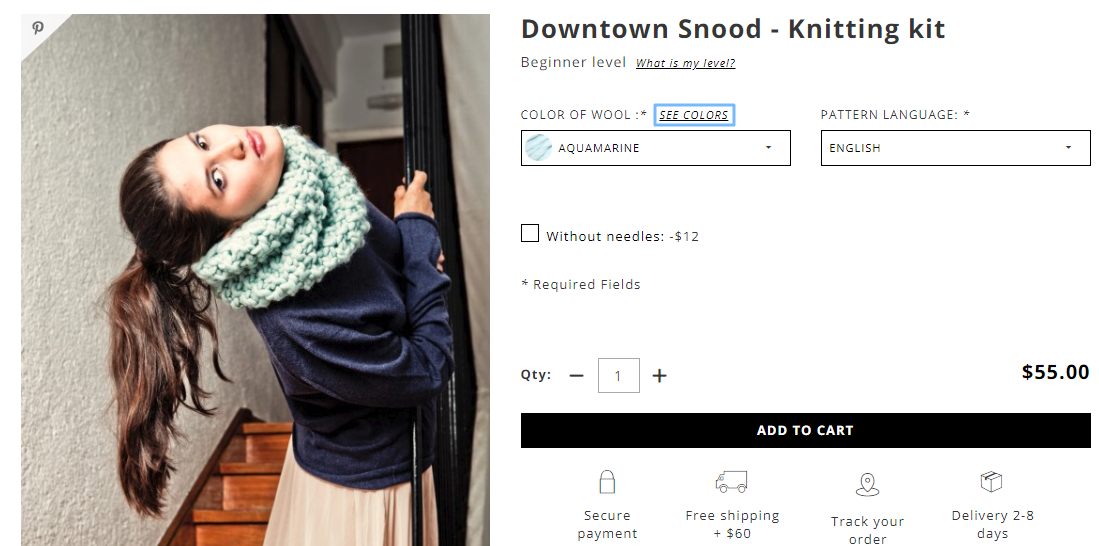 This way a windows opens up showing the skeins in larger view, with the scrollbar on the right you can view all skeins.
And to see how your favorite kits would look in different colors, check out the hashtags linked to Instagram to get inspired by our community! You have a link for each kit: