You can knit anything; none of our kits will be too hard for you!
Our kits are divided by levels, from the most basic to the most advanced.
You can filter the difficulty of different levels.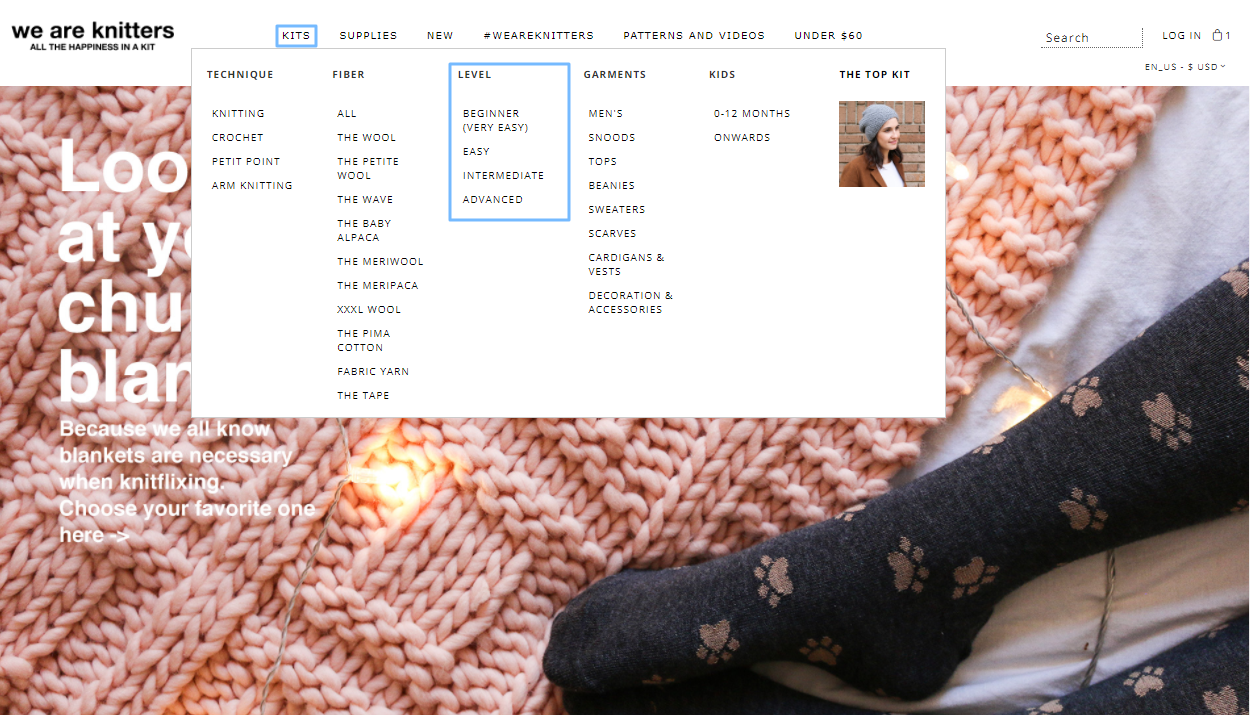 We recommend that you try a kit with Baby Alpaca, for example:
Since it's a thinner fiber, it will be a new challenge for you. You'll love how soft it is!