Start by adding articles to your cart as you normally would.
When you are finished shopping and go to checkout, you will see an option labeled "Gift cards". Click on it to open the entry box.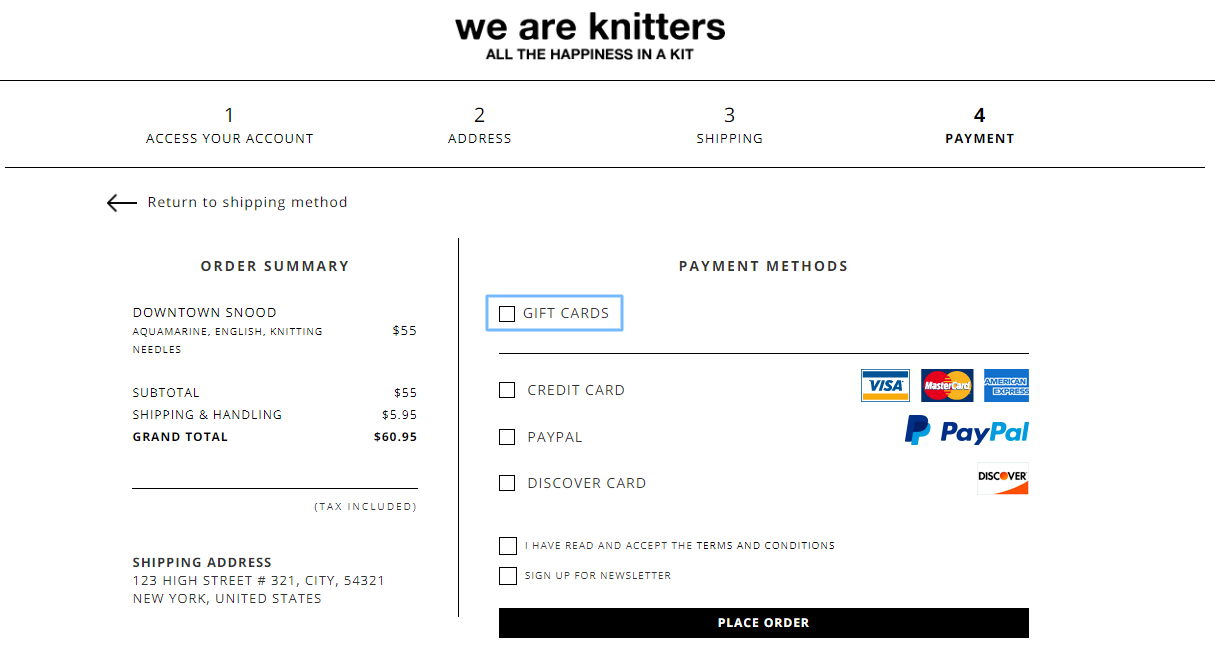 To apply your gift card, type the code found in the email of the online gift card, and click on "Apply".
Automatically the cart total is updated taking into account the value of the card.